Brands | Retailer | Supplier
Surf the 
From design to print, automate every stage of your brand asset management. Trace, collate, review, approve – experience how everything is SIMPLE with our cloud-based Brand Management Platform WAVE.
WAVE

– Brand Management Platform
Simplifying how you manage your artwork and labels
Managing artworks is a task that is not only time-consuming but also resource intensive. WAVE helps you manage and track your brand from design to print. With an easily accessible and transparent system, WAVE helps you reduce your marketing costs while automating your brand management solution processes.
Uncomplicates the tedious workflows of your digital assets
The entire brand asset repository
WAVE enables you to better manage your product artwork by creating a digital asset repository.
For transparency in artwork mgmt.
Collaborate with multiple stakeholders to better manage processes. Easy and simple workflow management system
For better visibility and faster approval
WAVE helps you track your workflows and gain better visibility of the processes and stakeholders involved in it.
The complete asset lifecycle
Ensures transparency enabling better tracking and visibility of the complete brand artwork management processes.
Managing volumes of artwork with relative ease
Enabling more functionalities within one solution umbrella
Features That Differentiate WAVE
Efficient managing of resources to the seamless execution of tasks
Features That Differentiate WAVE
The extra miles we surf to simplify artwork & label lifecycles
5Flow

– Solution Provider
for Brands and Retail
Global Provider of Brand Management Solutions – Software and Services
A recognized label and artwork management solution provider, we are an international software firm helping companies keep pace with the challenges of brand asset management and digital communications. For more than 20 years, our group of companies has been providing agile digital platforms to create digital communication and inspiring customer experiences. 
Brands We've Helped Manage Artworks Better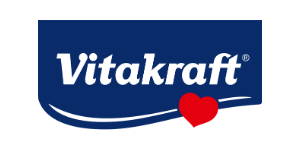 Insights & Updates From The 5Flow World